Strategic Partners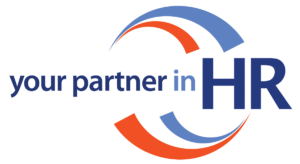 Your Partner in HR: At Your Partner In HR, we too are small business owners joined in a common vision:
To provide professional and affordable HR services to the Small Business Community.
As your "online" HR Department, we make it possible for organizations previously thought to be too small for an HR presence to benefit from the same quality advice and support that larger companies have at their disposal.
Our goal is to be a trusted partner for all of your HR needs and questions.
Online, we provide members with the basic forms, templates and articles to set up safe and effective HR practices.
By phone, your Partners are available to members for a complimentary initial consultation to point you in the right direction.
In person, your Partners are available for onsite consultation and training at reasonable rates for small businesses.
Please contact one of the partners for a complementary consultation:
Sonya Weiland: Sonya@yourpartnerinhr.com – Sonya Weiland and her team provide on-site HR support, as well as training services, employee handbooks, and employee relations consulting.
Amy Petrus: AmyP@yourpartnerinhr.com – Amy Petrus focuses predominantly on Compensation and Benefits consulting, serving clients in a variety of industries and company sizes.
Amy Shannon: AmyS@yourpartnerinhr.com – Amy Shannon is the owner of Pinnacle Leadership Solutions and focuses on Corporate Training Programs and Executive Coaching for companies in various industries and sizes.
Linda Cahill: Linda@yourpartnerinhr.com – Linda Cahill is a Principal with Enza Financial. Linda' focus is retirement plans and insurance for companies of various size.
Katherine Gregorski: Katherine@yourpartnerinhr.com – Katherine Gregorski is the owner of Jubilant HR. Katherine's focus is HRIS consultation and implementation.
Of Counsel:
Jennifer Corso: Jcorso@ps-law.com – Jennifer Corso is a partner with Petronzio Schneier in Cleveland, Ohio, where she focuses on representing businesses in claims filed with federal and state administrative agencies, as well as a variety of other legal matters.